Need or want? The choice begins with identifying the motivation for purchasing a home elevator. If a home lift or elevator is being considered for a need, such as a physical impairment, there are factors that must be taken into consideration to fulfill this need. What you should look for in this scenario are ADA compliant lifts/elevators, with an entrance large enough to fit wheelchairs and the weight capacity substantial enough to withstand the weight requirements you might have.
If you are looking for home vertical transportation for aesthetics and/or functionality, there is a fair number of options in the market that will allow you to find the right solution that fits your architectural/interior design needs. There are also options that allow both want and need to be addressed in the same product.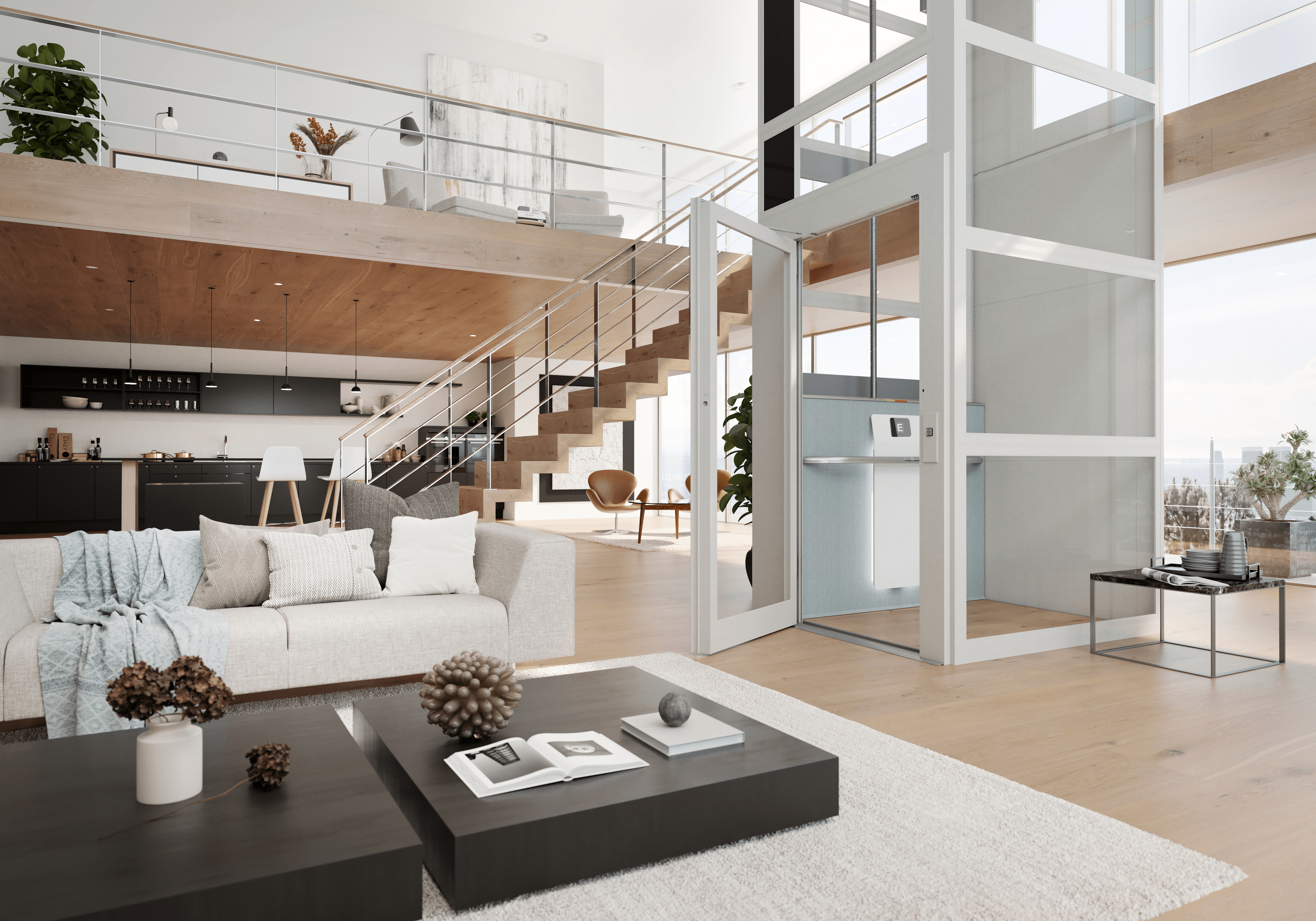 Space Available & Rise: 

 The space available for installation and the vertical rise of the elevator can determine which product and manufacturer to consider. For example, vertical platform lifts (VPL's) and through-the-floor elevators (TFL) can be a good solution for residential purposes as they are simple and versatile – but can only typically travel up to 14' or two stories. In contrast, residential elevators can travel up to 60', making it the most likely solution for 3+ story homes. Space availability is also a key component of this decision. Something to be aware of are the different requirements of the various product types, such as pit depth, overhead space, machine room, and most importantly, the overall footprint/space taken up. By knowing your available space, you will be able to concentrate your efforts in finding the right product.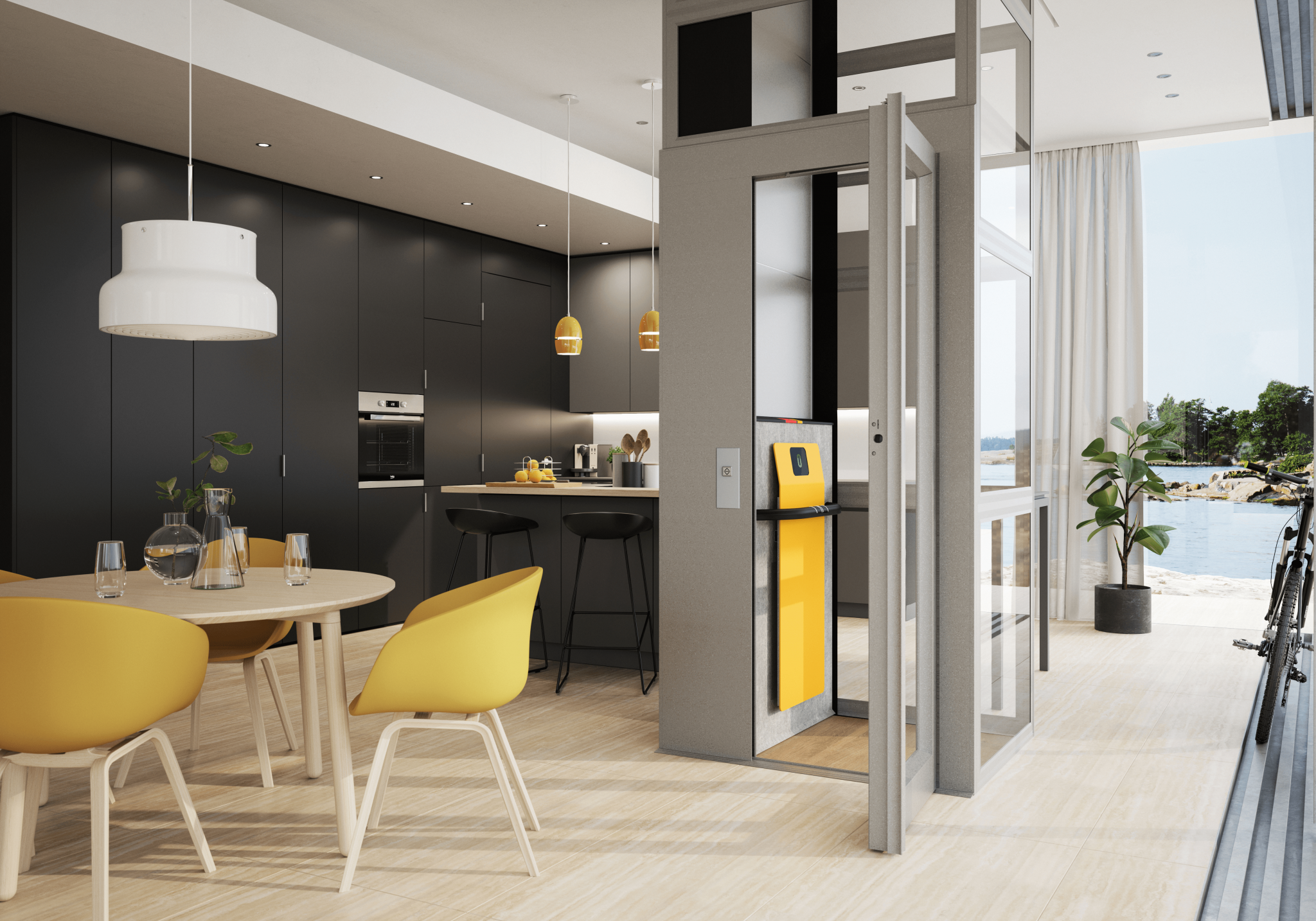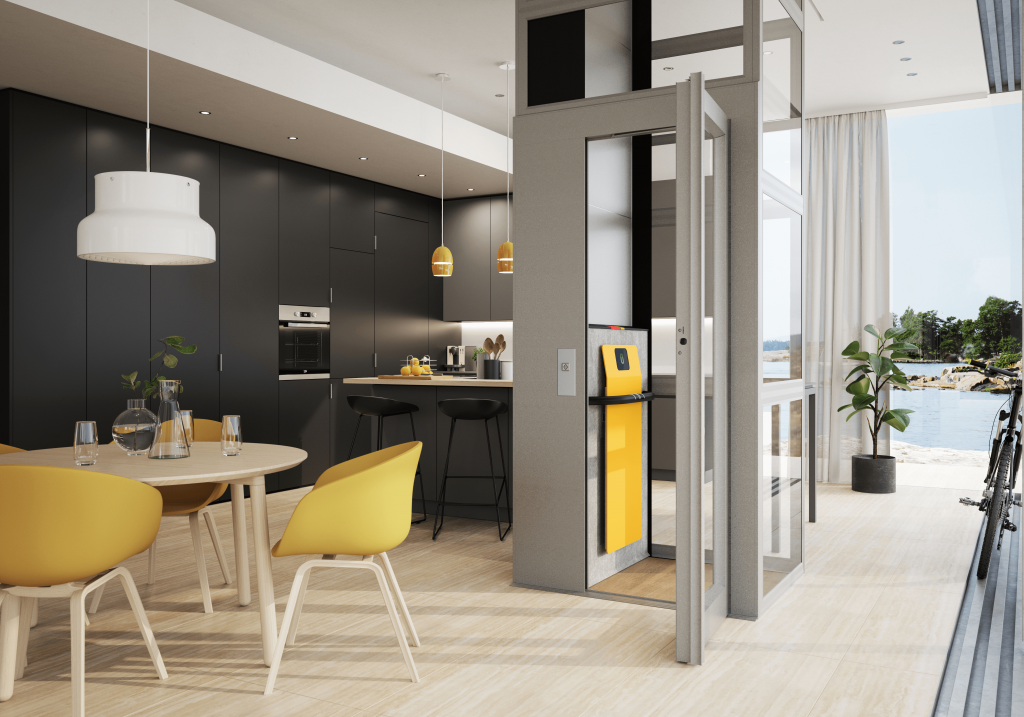 System: Generally, there are four main types of drive systems available for your consideration. Historically, elevators were either traction or hydraulic. Innovative design and engineering have made more options available, such as screw-driven and pneumatic drive systems. All of these have their pros and cons, so do your research to determine which best fits your needs/wants.
Current Home Structure/Third Party Work: Another way to guide your search in the right direction is deciding if a hoistway is possible in your home. Concrete shafts are not easily built in already-finished homes, therefore searching for a solution that only works in such environment is not the best use of your time. Several companies provide shaftless elevator/lift solutions that are minimally intrusive to the home, which do not require major construction to meet your vertical transportation needs. Lastly, you may need to hire an electrician and/or a general contractor to address electrical and structural work to prepare the site for the elevator installation.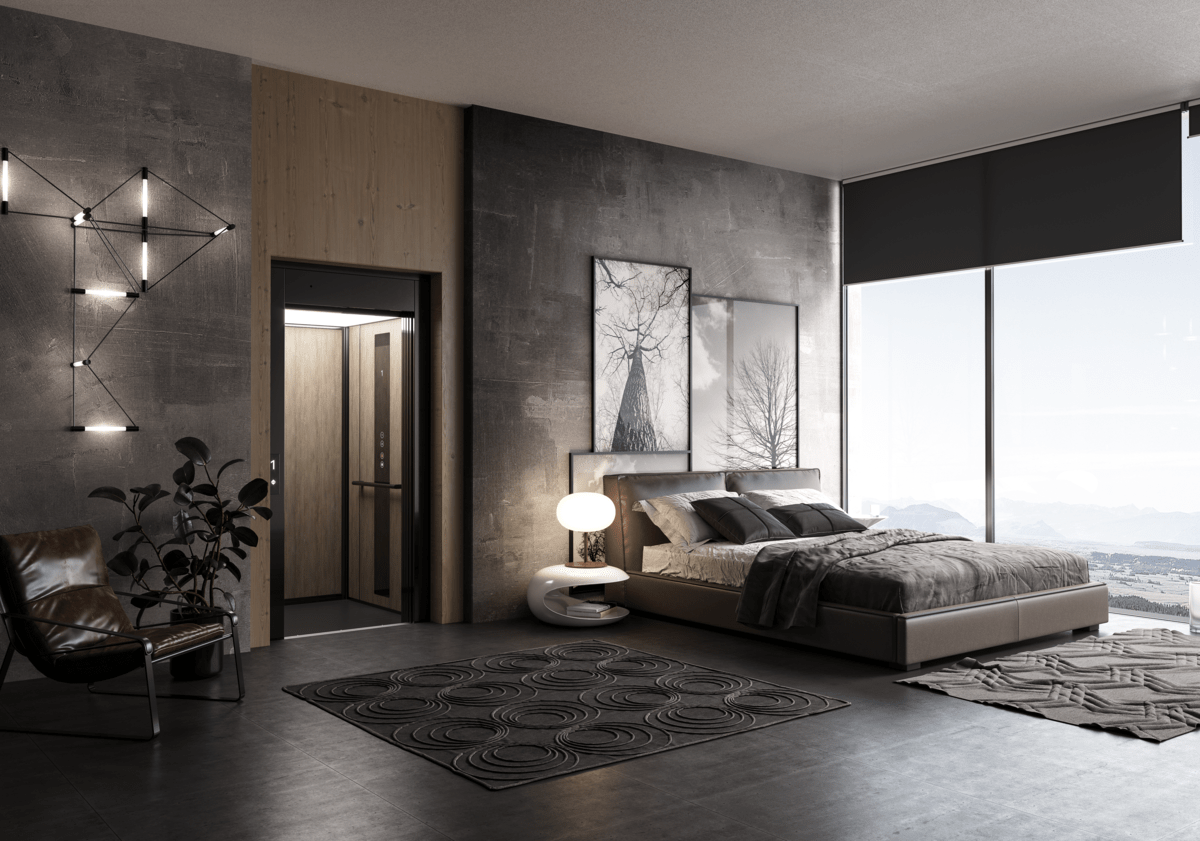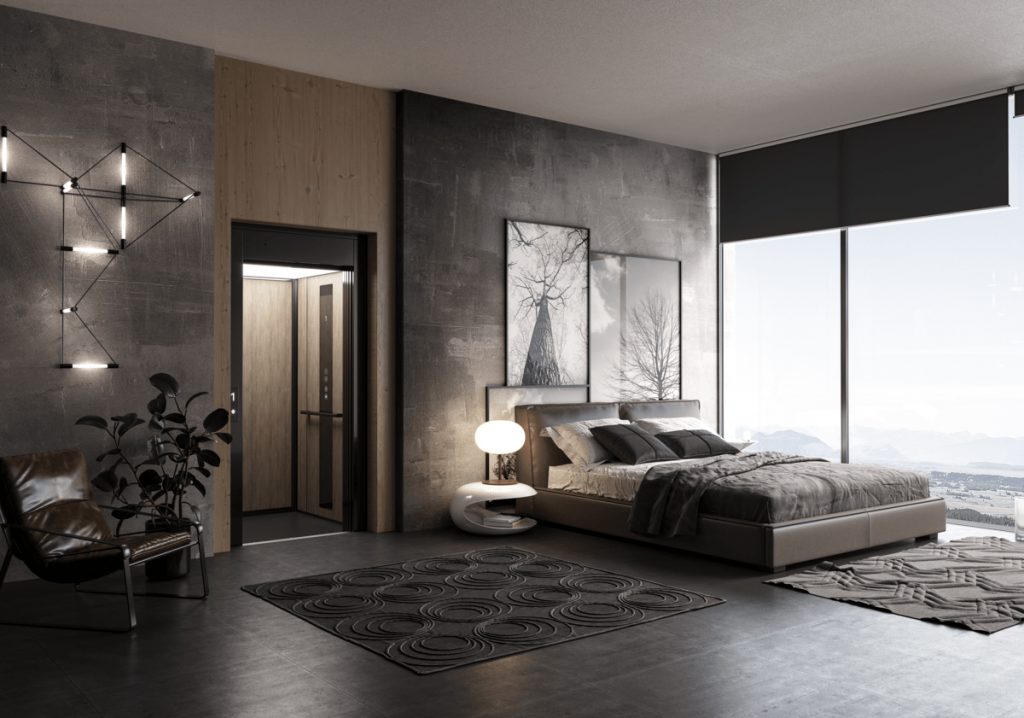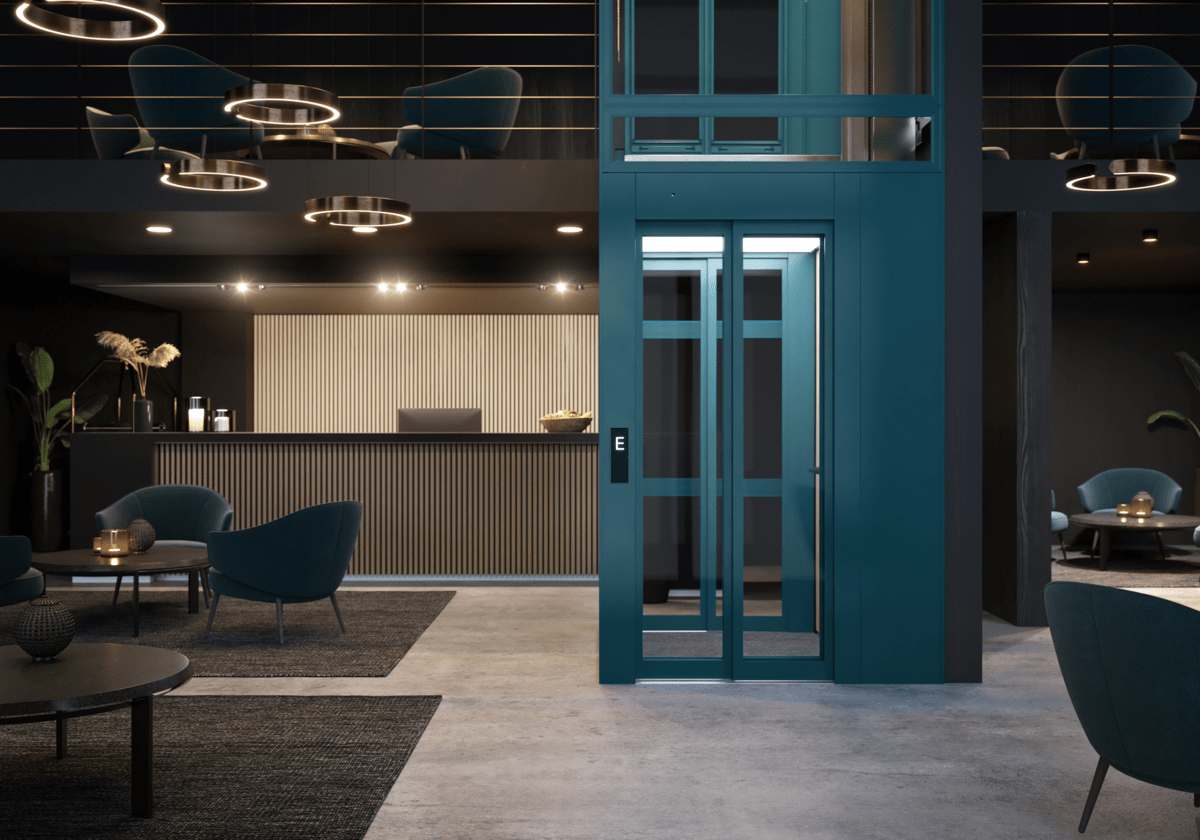 Budget: If you are working with a need and are budget conscious, stair lifts may be something to consider as they are easy to install and fairly inexpensive. However, the aesthetical appeal and speed of transportation will leave something to be desired. Vertical platform lifts and through the floor elevators are solutions similar to a residential elevator, but usually smaller in footprint and friendlier in cost. Recent innovations and product development have made these products very desirable due to customization, energy efficiency, and low noise levels.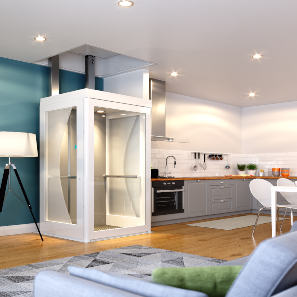 Lastly, the residential elevator, in general, provides more flexibility in height, speed, and size requirements. Be mindful of safety, reliability, and ongoing costs when choosing a residential elevator. Sometimes the cheapest options in the market may end up costing you more in the long-term when considering maintenance and repair costs. Custom home elevators are available if you are willing and able to pay a premium, allowing you to choose the colors, finishes, and style to make it a beautiful, functional centerpiece within your home. 
Cibes Lift – Who We Are: Cibes Lift is a Swedish manufacturer of screw-driven lifts with over 70 years of history. With over 60,000 lifts installed worldwide, our modern and flexible design allows for complete customization – and therefore integration with your home. We offer vertical platform lifts, residential elevators, and through-the-floor elevators, covering an array of different sizes and styles. With a showroom conveniently located at the Design Center of Hollywood, (Hollywood, FL) our dedicated sales and design team will work with you to navigate our 200+ colors and finishes, styles, options, and more to design the perfect lift for your home. 

(want to learn more about Vertical Platform Lifts, Residential Elevators, and Through-the-floor Elevators? Click here) Add link to www.cibesliftusa.com