Living in South Florida comes with a multitude of benefits. For instance, homeowners never have to shovel snow or dress in layers to survive colder temperatures.
However, worrying about the safety of your home and family during hurricane season is a significant drawback. For this reason, many South Floridians choose to install impact doors as they provide peace of mind and comfort when strong winds are in the forecast. 
Impact products are designed, engineered, and manufactured to withstand extreme coastal weather conditions. So if you want to install windows and doors that come with more protection, consider checking out impact-resistant products at your next Home Show visit. 
There's a lot that goes into installing impact windows and doors, so what should you know?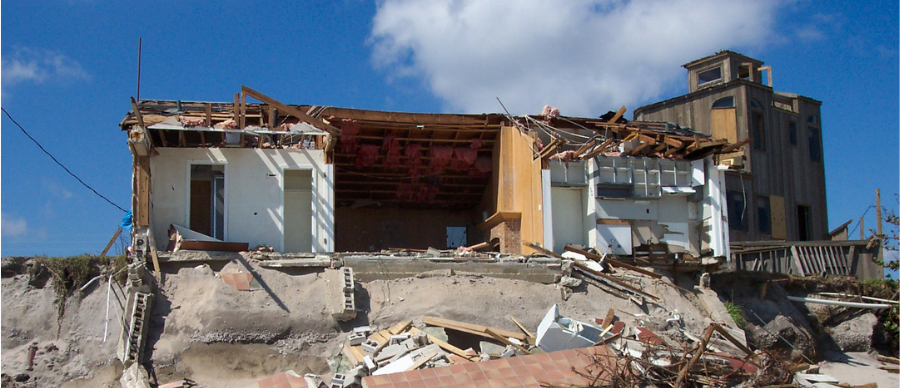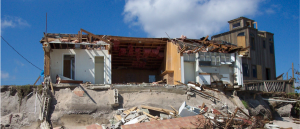 Many South Florida property owners are replacing their traditional entry doors with hurricane-resistant doors. If there's nothing wrong with your current door, you might be wondering — why should I make the switch?
Under normal circumstances, a traditional front door, garage door, or patio door will work just fine. However, an average builder's standard door will not keep flying debris or water from entering your home for those who live in areas with unpredictable weather.
A traditional entry door features two steel facing and an insulating filler. Unfortunately, this construction has proven to be no match for hurricanes and tropical storms.
In contrast, impact doors use think, fiberglass facings alongside woof and composite reinforcements. Additionally, impact doors contain specialized hurricane-resistant glass that is near impossible to break. These materials go through rigorous testing and approval processes to assure homeowners they are protected in the event of a storm. 
Similar to traditional doors, impact doors come in many different styles, colors, and sizes. The wide variety allows homes to keep their curb appeal without sacrificing peace of mind. A few of our favorite hurricane impact door brands include PGT, CGI, and Mr. Glass. 
What are the Benefits of Impact-Resistant Doors?
Impact-resistant doors are not only engineered to protect your home from hurricane-force winds. They provide property owners with several other advantages to increase their homes' security, comfort, and beauty. Here are a few more benefits of impact doors. 
1. Better Home Security
Impact windows and doors act as a massive deterrent from would-be intruders. The impact glass and sturdy frames remain intact, regardless of how forceful an attempted break-in is. 
This level of home security will give you 24/7 peace of mind that you, your family, and your belongings are safe. 
2. Reduced Exterior Noise Pollution
Depending on where you live in South Florida, you may be subject to various types of noise pollution such as traffic, neighbors, dogs barking, and more. The unwanted sounds can become incredibly impactful when working, sleeping, or relaxing in your home. 
Luckily, an added benefit to impact doors is that they absorb and filter sounds from the outside to give you your peace and quiet back. 
3. An Increase in Long-term Savings
Any home improvement project is an investment in your future, and installing impact doors in no different. They add value to a home, especially in Miami. 
Plus, impact products help boost energy efficiency, so homeowners reward themselves with reduced monthly utility bills and lower insurance premiums. 
How Much Do Impact Doors Cost?
As with any significant home improvement project, the cost of impact doors can be a drawback for making the switch from traditional doors. Depending on the size, style, and brand, an impact-resistant door can range from $1,500 to $1,900.
The good news? Many different financing options are available to help Miami homeowners purchase impact products without paying for them outright. For example, Ygrene Financing is an excellent option for Florida residents with an easy online application process. Plus, most applicants get approved within 30 minutes. 
Another great financing option is Renew Financial. Through this lender, homeowners don't have to worry about variable interest rates. Additionally, if you need to reduce your yearly payment, you can choose longer-term financing. 
Also, keep in mind that when you install energy-efficient impact doors, you are given tax breaks and incentives. To learn more about your financing options, read Alco's Guide to Financing Windows and Doors. 
Who Should Install a Hurricane Impact Door?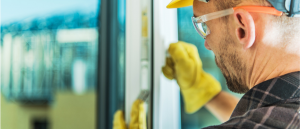 While there are a few options for installing impact products, purchasing hurricane impact doors from a certified installer is always recommended. 
Buying from a big box store or trying to install it by yourself can turn into a money-pit. Even worse, an inexperienced dealer could sell you an inferior product that is not equipped to handle damaging weather patters. There is no guarantee their work will give you much-needed peace of mind. 
Certified impact product installers are professionals at their craft. They understand how to install a hurricane impact door correctly (and the first time). Better yet, many installer offer lifetime guarantees that include waterproofing, screen repair, home inspection, and glass replacement. 
Lastly, a great benefit to workin with certified installers is reading testimonials from their past customers. We recommend reading online reviews on platforms such as Google My Business or Yelp to learn from others' experiences working with an impact window and door installer in Miami. Doing so will give you more comfort and confidence in your choice!
Contact Alco Windows & Doors for Your Next Door Installation
As an impact product installer in South Florida, Alco Windows and Doors focuses on top-quality home improvement services while going about and beyond to exceed homeowners' expectations. 
Their team has over 30 years of combined experience working in the windows and doors replacement space. It's how they know firsthand the importance of quality products to protect Miami-Dade homes and families during hurricane season. 
Plus, Alco Windows and Doors offers various financing options to help purchase these products without a significant amount down. They are proud to partner with Ygrene Financing, Renew Financial and GreenSky Programs. 
Contact the team to learn more about the benefits of using their impact door replacement services in Miami, or read their Window and Door Replacement Guide for Homeowners.