Designers from top South Florida firms share how small investments can make a big impact that go way beyond just paint. 
You feel like the foyer is a bit… flat. Or your guest room just doesn't work. Maybe the great room isn't quite what you want. You need a big change but you can't invest in starting from scratch. Don't worry, you have options. We turned to local interior design gurus for help affordably reimagining a room's look and feel. Here's what they say.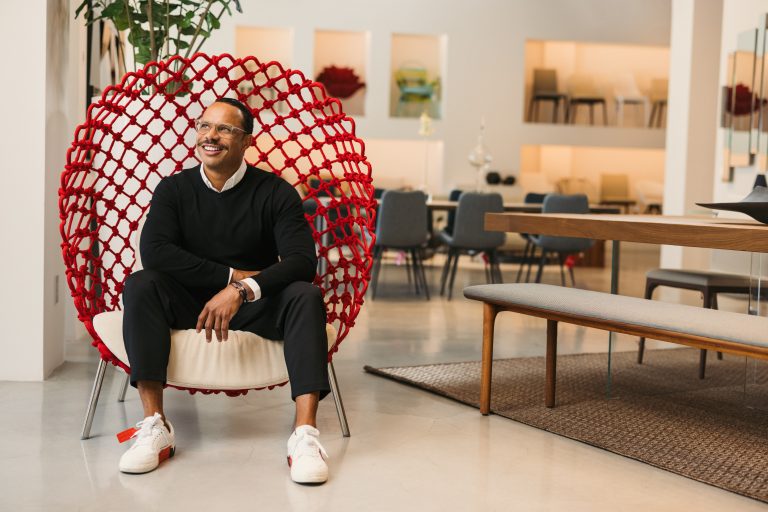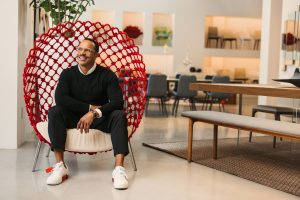 Reginald Dunlap Interior Design
Texas native Reginald Dunlap's tailored and sometimes surrealist notions of design have allowed him to work for clients around the world. He attributes this to his many seasoned mentors. 
He also credits travel, art, and cultural immersion with shaping his unique take on interior design. Understandable, Dunlap feels successful projects are born from understanding how a client truly lives. He believes reimagining a room is about feeling. "We all have places – a favorite restaurant, a spa, a friend's home- that feel special. Find that place of comfort and recreate the feeling in your home." 
Dunlap says to start with lighting. Try framing a piece of art with wall sconces to add visual depth. Play with scale by using large fixtures to provide drama. "Unexpected lighting is an easy way to change a room's look." 
Color is also key. "Changing the color palette with new art and accessories is a cost effective way to update a room." From a monochromatic palette like beige, adding blue or green accents can elevate the room's look in a snap. 
To add texture, warmth, or contrast in the room, Dunlap suggests using wall coverings and drapery. These interior design staples make dramatic changes without the dramatic cost of new furniture.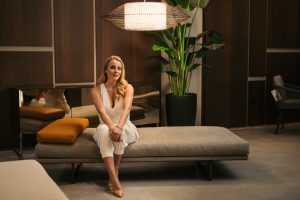 Mothe Design
Brazilian-American decorator and entrepreneur Raquel Mothe is known for blending art with function. Yet, even after doing hundreds of domestic and international projects, she still gives each client the same thing: an authentic, individualized, and unique living space. 
Mothe takes a top-down approach to updating a room. "Above all, the room must be functional," she says. "How you use the room drives what you need." Once you've established that, make choices that support the function. 
She likes changing up a room's accessories. Without them, Mothe feels "the space is a half-blank canvas." Another of her favorite big-impact items is wallpaper. The vast array of colors and patterns give you almost endless options. 
Mothe also loves refreshing a room with plants. "Real or fake, it doesn't matter. Plants give a room new life."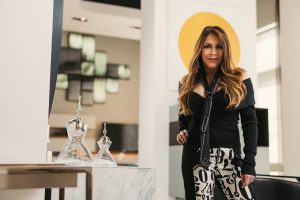 Eolo A+I Design 
Award-winning architect Sandra Diaz-Velasco is the principle of Eolo A+I Design. Recognized as a rising leader pushing the industry boundaries, her work emphasizes emotion and craftsmanship. She favors an engaging and fluid design process that expresses the clients' feelings, wishes, and even dreams. 
But when looking to reimagine a room, "organization is the number one priority," says Diaz-Velasco. She also thinks it's one of the most striking ways to dramatically change a room's looking without spending a dime. "It may sound like common sense but it's the key to conquering design chaos." 
Diaz-Velasco also favors using specific pieces to create a theme. Accessorizing the room with pillows, vases and a style-coordinated rug in a particular color or style can work magic.
She also likes using proper accent lighting. "You can create different layers of illumination to generate interest and elevate the space to curated deign level." A deceptively simple example is simply adding a picture light over an existing art piece. 
Laura Greig + Sara Richards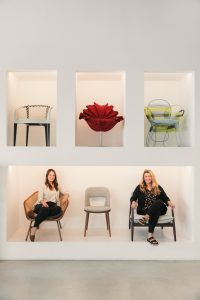 Habitat Collective
Bath, England and Park City, Utah have little in common. So when Laura Greig and Sara Richards met while working as designers for a large company, they quickly bonded over a shared design aesthetic instead of their distinctly different hometowns. They also shared a dream of opening their own interior design studio.
For Greig and Richards, textiles are a good starting point for updating a room. "New cushions, throws, rugs, or bedding are an easy way to change things up for a season – or try out new color and pattern trends." 
They also recommend swapping out "builder-grade" or dated lighting, and making an investment in design-driven lighting. "Switching to more streamlined fixtures instantly makes your home feel more elevated and customized."
The design duo says soft window treatments (curtains or roman shades) can really make a space feel polished, warm and inviting. "Plus, the fabric and pattern options are endless!