MEET THE DESIGNERS | Janine Rivero and Karina Gonzalez | With over 10 years of experience in the interior design industry KJ Design Collective is a full service interior design firm specialized in residential renovations and modern interiors.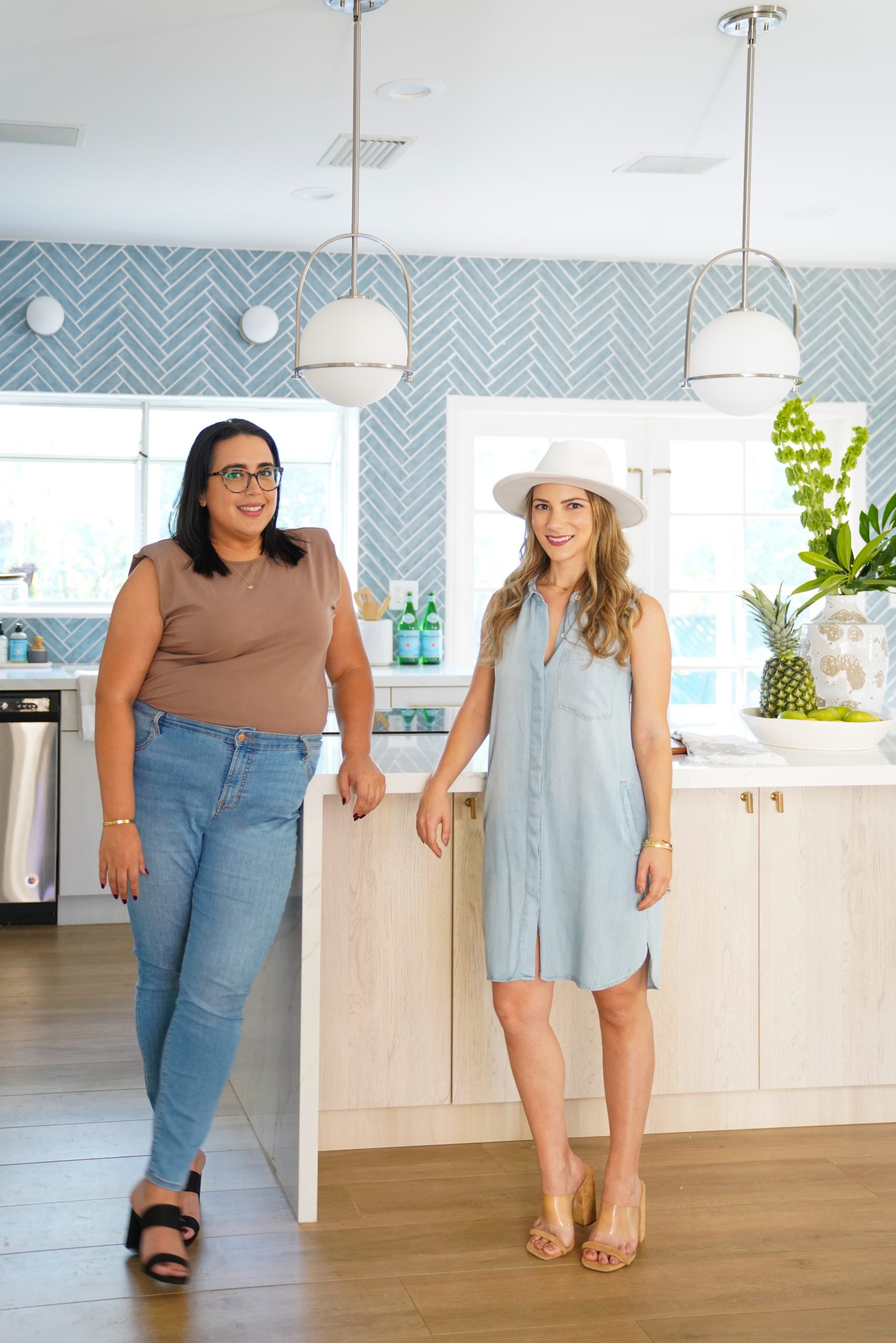 Having the conversation early on about budget creates an open line of communication and realistic expectations. To avoid wasting time and going over budgets, create a detailed list of your wants and needs for the space. Typically, when it comes to renovating a kitchen there are a lot of trends out there that will come and go, so it is important to have an idea of the style you like. Some important questions to ask yourself include: Are you upgrading appliances? Are you enlarging the footprint? Do you want more of an open concept that requires knocking down walls? Are you moving plumbing? What style cabinetry do you like the best? Do I need to move out during the construction? How much storage do I need? Are there any cabinet details you would like to include (ie. Lazy Susan, spice rack, appliance garage)?
Setting these expectations, defining what you want, and what you are comfortable spending is key to a successful renovation. We suggest having all the above questions clearly set out to avoid confusion once the project starts.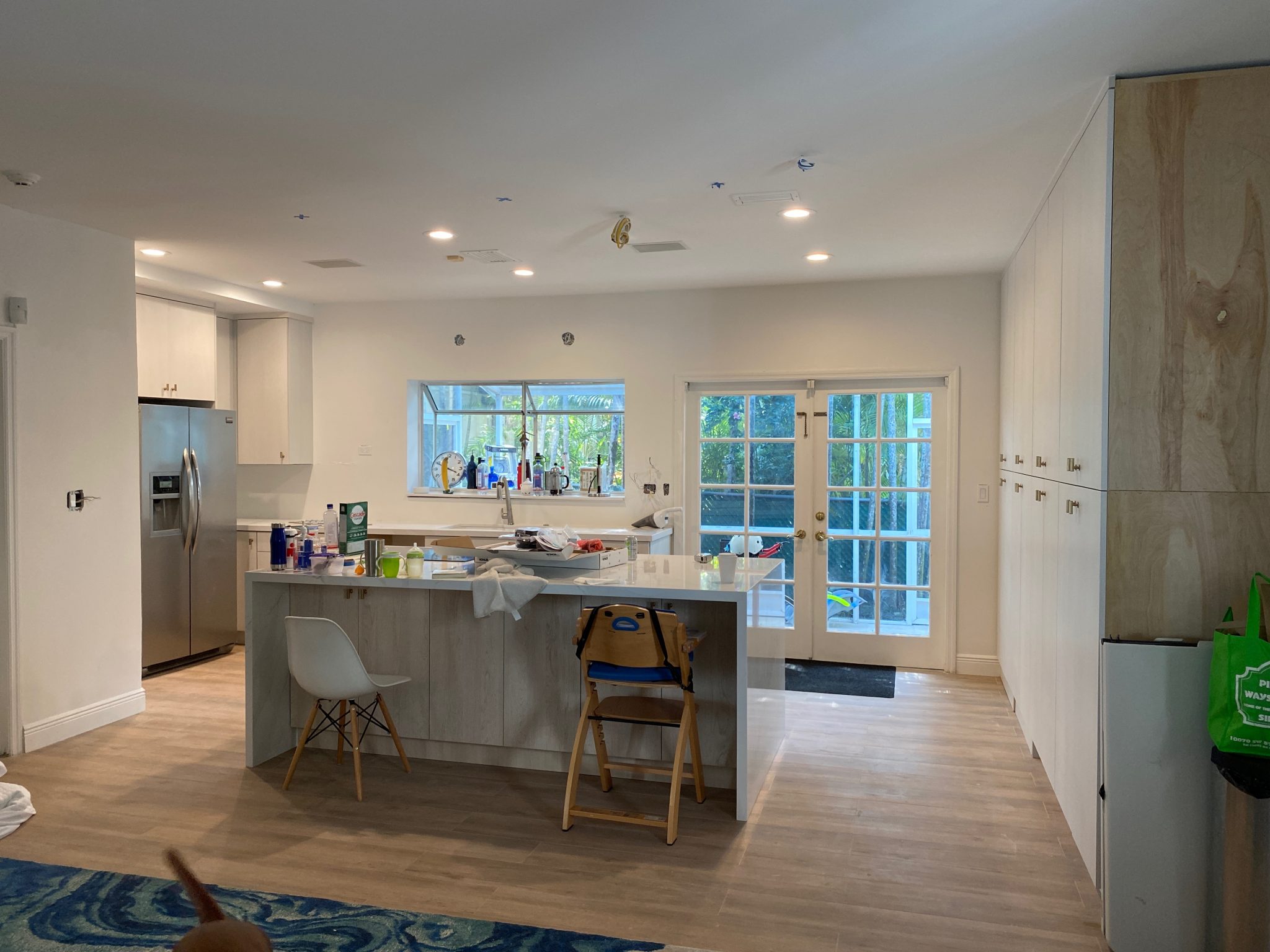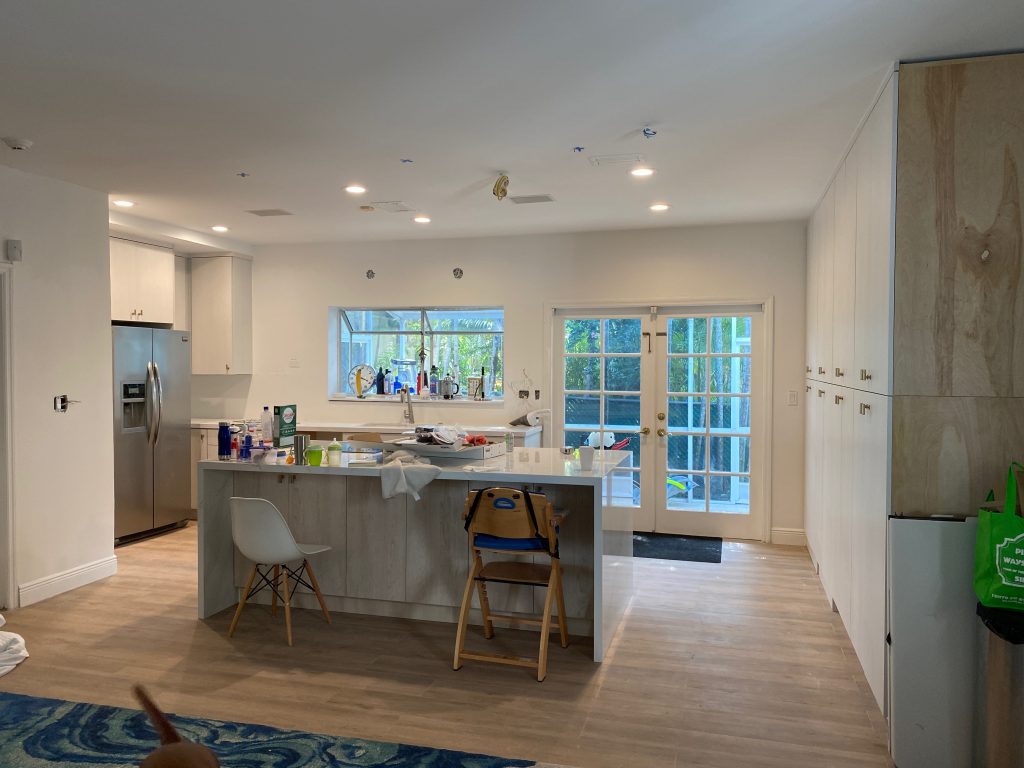 Here are our top tips to stay within budget for your kitchen renovation 
1.     Do your homework! This may sound obvious, but we recommend getting at the minimum 3 estimates to compare pricing.
2.     Using prefabricated cabinets versus custom made cabinetry. If the millwork company can use standard sizes, fabrication cost will be lower than going the custom route.
3.     Reusing the existing floor plan. This will allow your budget to go further. If you do not need to relocate plumbing or electrical this will also help with your budget.
4.     Managing your contractor's timeline. The longer a project takes, the more costly it will get. It is crucial to stay on top of your contractor and workers to ensure they are keeping to their construction schedule. Pro tip: ask for a clear and detailed schedule at the beginning of the project and keep track of deadlines through the project.
5.     Incorporate a contingency allowance of about 5%-10% in case of unforeseen expenses that may arise throughout the renovation.
6.     Avoid change orders and stick to your original design plan. For every change order comes a cost associated with that change.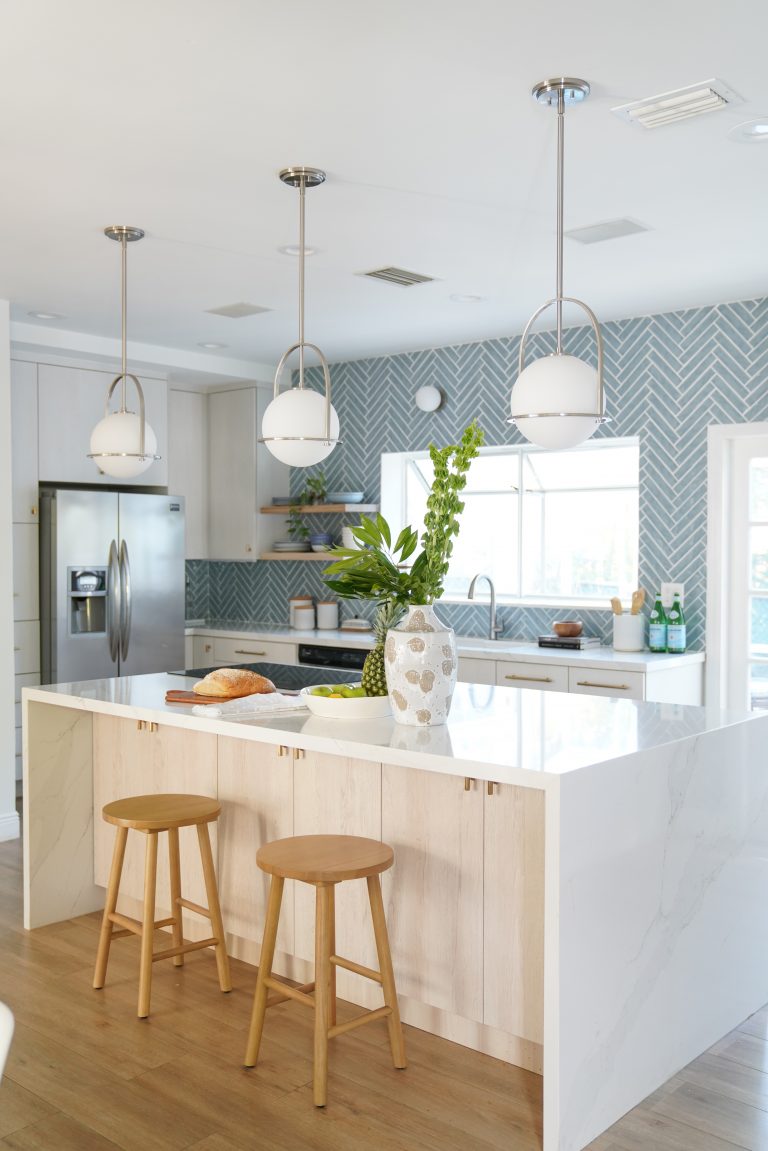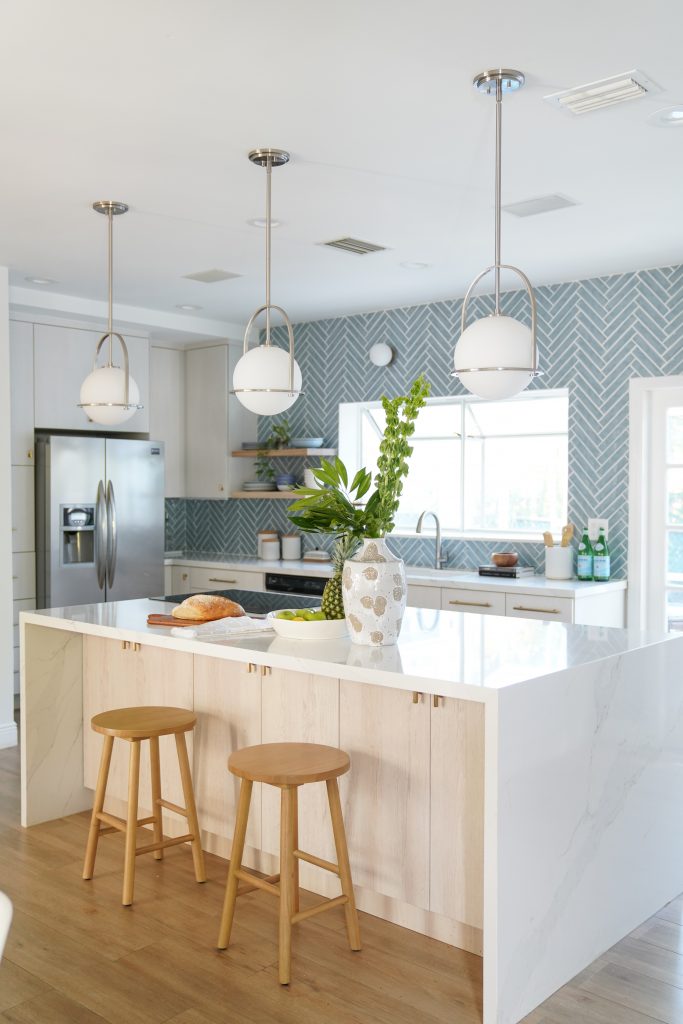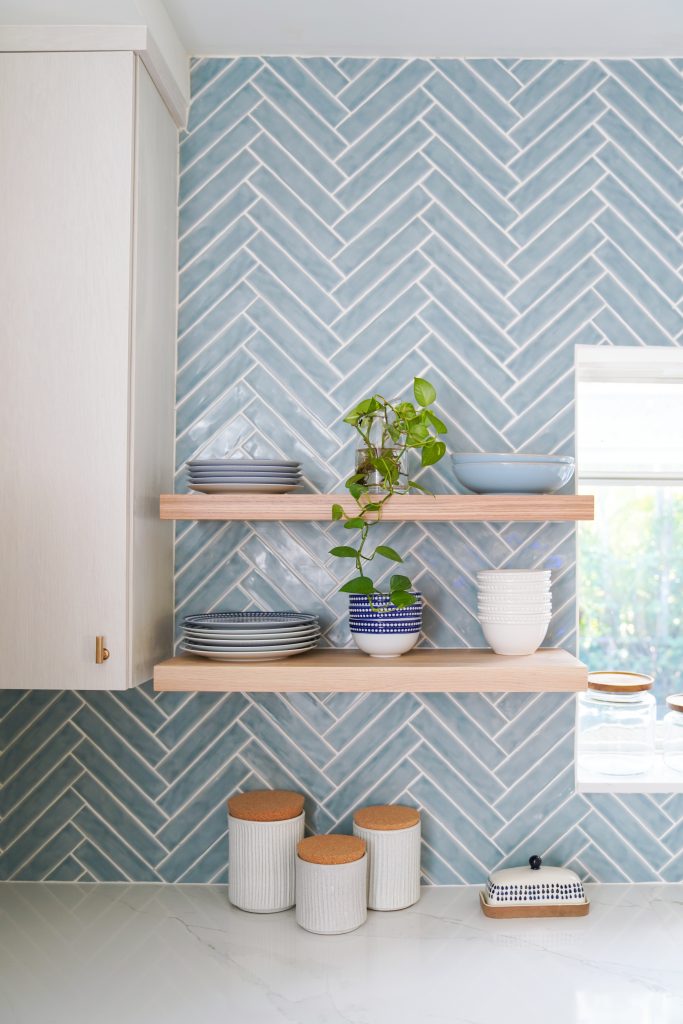 Now that we have our tips to stay within budget, here are some easy ways to elevate  your kitchen without breaking the bank!
1. Bring your countertop up the walls! This requires more material, but you also save on not having to purchase another type of backsplash material.
2. Find a cabinet pull or knob that is not crazy expensive, but still gives a high-end look.
3. Source interesting decorative lighting. You can get away with something higher end as you typically will only need 2-3 fixtures. This will easily elevate and transform the space.
4. Sourcing a more affordable countertop material like a Quartz or Porcelain versus a real stone (Marble).
5. Find an inexpensive back splash material like subway tile and create a unique pattern a unique look to the kitchen.
6. Purchase an appliance package versus purchasing a single appliance. Many times, retailers have promotions going on and will offer a better deal by purchase a bundle or package.