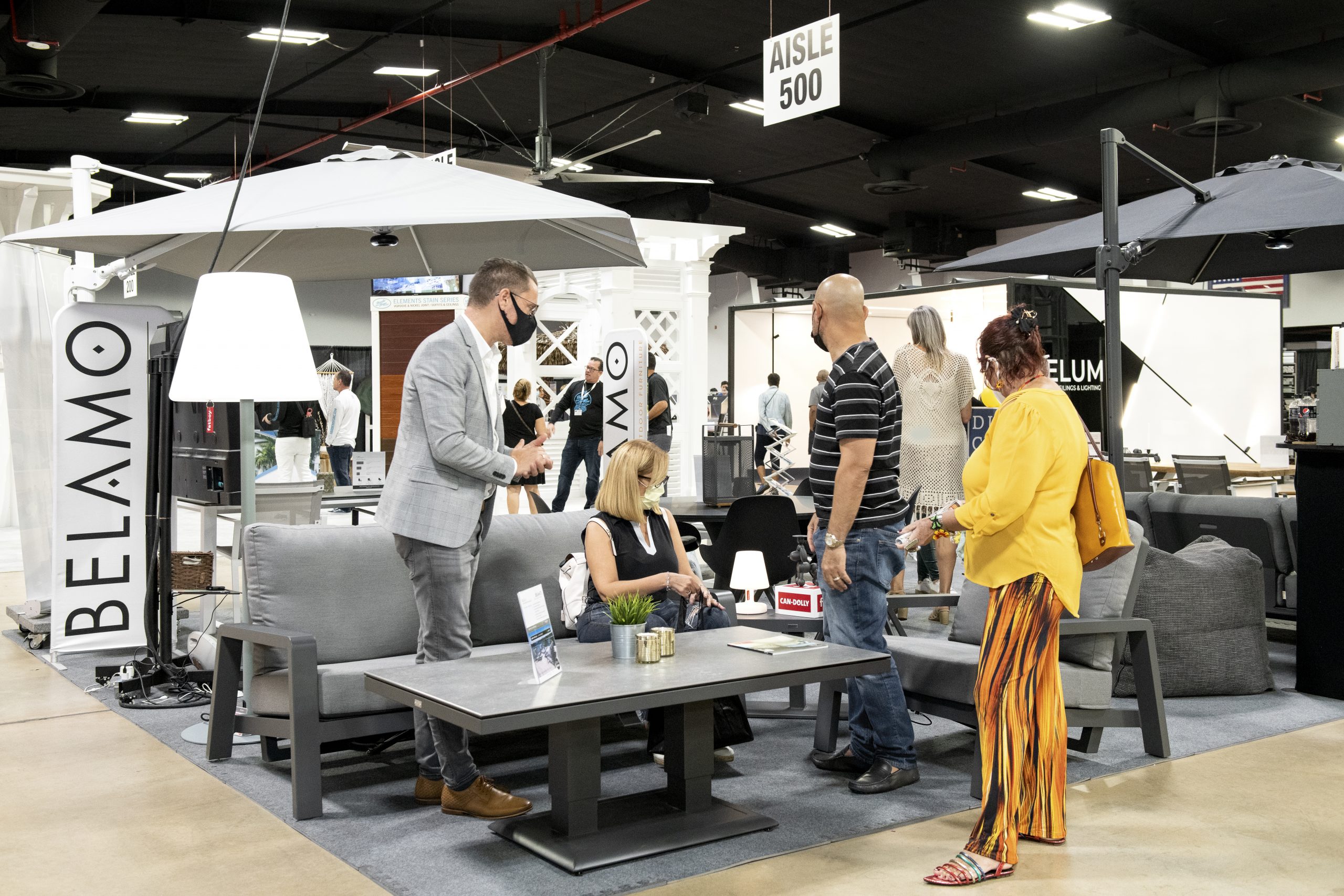 Industry competition is at a height. With the market normalizing and the housing market booming, many companies face challenges standing out from the crowd. Business owners need to rethink their business strategies and go back to prospecting in a way that attracts the most views and customers possible – especially now that spending habits have significantly improved. Home design and remodeling shows are a great way to reach your target customer. They are also an inexpensive way to generate new leads and increase revenue. With three top-placed locations, the Home Design and Remodeling Show is the best way to expand your business and connect with thousands of qualified customers. 
1. Increase Brand Awareness
Your products and services are great but useless if no one knows about them. Exhibiting at a home design show can help you gain exposure for your brand while building a strong identity that attracts new customers.
Participating exhibitors also enjoy maximum exposure. The Home Design and Remodeling Show in South Florida receives over 100,000 attendees and coverage from over 35 media outlets. Participating in Home Expos places your business back in your hands to control your message and make personal impressions on your potential customers. Remember, people do business with people, especially when it comes to their home.
A well-planned marketing strategy will help you attract potential clients and build relationships with existing clients while increasing sales and gaining leads. You can attract new followers on social media by using images of the products featured at your booth in ads designed to drive people to their website or store location where they can purchase what they see in person at the show.
2. Attract New (Qualified) Customers
While many home show attendees are already in the market for a remodel, others may look for your products or services for their next project. To reach these consumers, exhibiting at a home design and remodeling show is one of the best ways to do it because they're actively seeking information on home renovations. 
Get your brand in front of new people! Whether you're looking to attract new patrons, clients, or business partners, exhibiting at a home design and remodeling show can help boost your company's visibility among relevant audiences—and bring you closer to achieving your goals.
3. Communicate With Your Audience
Control your message and choose how you want to tell your story to consumers. Exhibiting at a home show allows you to communicate directly with your audience. Instead of relying on an ad, press release, or social media post, you can speak face-to-face and get to know the people buying your products and services. You can also get feedback on what they like about your business, how it compares with other businesses in the same industry, and how well it matches their needs and concerns. 
This information is incredibly valuable.
A home design and remodeling show is a great way to reach a large, targeted audience of homeowners and potential customers. This is not the same as reaching anyone interested in home design or remodeling—it's more specific.
4. More Leads Equal More Sales
Showing your products and services at a home show is an opportunity to generate new leads and close more sales. Ensure you have the right marketing tools – emails, phone calls, brochures – to follow up after the home show to convert those leads. 
A home show gives you prospects for today, one month, three months, and even a year or more down the road. Prospecting is the lifeblood of the home improvement business. People that meet you and your business personally get an impression they won't forget about easily. The more shows you participate in, the more prospects you'll have. Most importantly, you'll always be on the minds of those ready to start a new project because they just met you on that last show you participated in!
5. Boost Your Traffic
You can share a link to your website or social media pages with all visitors who stop by your booth. If they're interested in what you have to offer, they'll visit your site and get a closer look at the full range of products and services that you provide.
Use your booth's display to collect prospective client information to stay engaged with and communicate with after the show. Include a QR Code that leads to a contact information form. Or lead them to your website, social media, or completed projects to show them what you've done.  
Why You Should Become an Exhibitor
An exhibition at a home show can significantly impact overall branding and marketing. A well advertised and properly produced Home Show attracts a huge audience of potential customers, many of whom have already expressed an interest in your offer. Meeting face-to-face with your target market helps you gain valuable insights into their needs and appeals so that you can better tailor your marketing efforts toward them in future campaigns.
You already know how expensive traditional marketing can get. Home Expos are the most cost-effective form of marketing. You'll have access to an extensive advertising campaign targeted to your specific audience and industry. Also, you can tap into the audiences of hundreds of other exhibitors who are also inviting their clients and might need your services. That's the power of the Home Show community, something you don't see happening with any other form of marketing. Besides everything, you'll also get an opportunity to network with other exhibitors and create partnerships that help you grow your business. 
With so many benefits, it can be easy to see why home shows are such a popular marketing tool for home design and remodeling companies. The South Florida Home Design and Remodeling Show happens every year at:
The return on investment is enormous, and tons of different formats and sizes are available. Plus, with so many unique experiences for exhibitors like exhibitor marketplaces and inquiry forms—there isn't anything else that compares to reaching potential customers in one place at the same time! 
Don't delay your business. Control your message, personalize your brand, and commit to success for today but most important, the future.