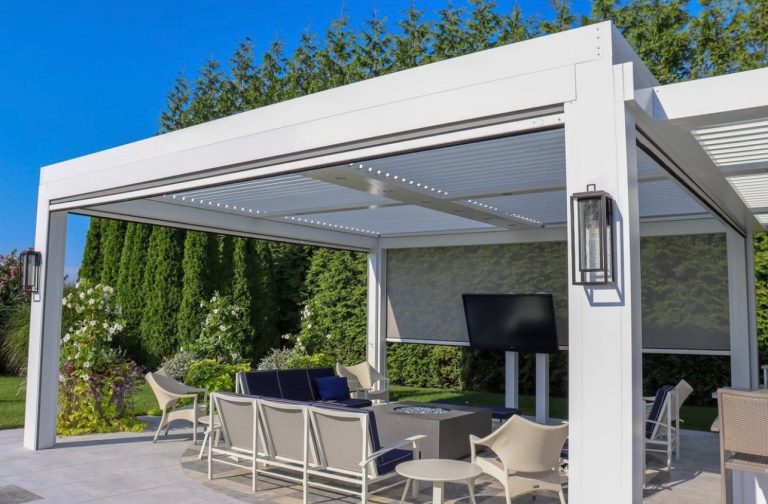 With summer fast approaching it's the perfect time for you to get your backyard ready for a remodel. Improving your home is the best way to increase your property's value; however, starting the process can be stressful and expensive. Don't worry, you've got options. There are several types of loans you can use to make these renovations happen. Let's first walk through WHY you should remodel your home. 
If you've been thinking about remodeling, but are not sure if it's worth the money, here are some things to consider:
1. Reducing utility and maintenance costs
If your home is older, you may have out of date utilities or leaks in your home that could be costing you money. Remodeling your home can fix these problems and save you a significant amount of money in the long run, not to mention improving the way your utilities function. 
2. Adding value to your home 
Arguably the most important reason to remodel your home that also prepares you for the future. While you way not be ready to move now or anytime soon, when you are ready to move, remodeling will add immense value to your home. 
3. Customizing your home
If not for the many other reasons you should remodel your home, do it for YOU! It is, after all, your home, make it a place you enjoy to be in. Customize your home to create the perfect space for you and your family. 
Now you may be asking, how do I come up with the money to make these remodels? One of the best ways we have discovered is using a HELOC. We sat down with Kathiusca Perozo, a Sr. Market Manager at Amerant Bank to talk about what a HELOC is and why they are seeing so many homeowners using it to remodel. Perozo has been working at Amerant for over eight years in the retail division and currently oversees eight banking centers between Miami-Dade, Broward, and Palm Beach Counties.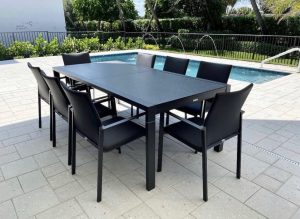 So what is a HELOC? Perozo describes it as "a line of credit secured by your home that gives you a revolving credit line to use for large expenses or to consolidate higher-interest rate debt." 
The majority of reasons customers take our a HELOC is for debt consolidation, college expenses and home remodels, specifically full renos, pool additions, and increasing the value of their homes. Perozo recommends all clients that take out a HELOC do some sort of home remodel so their home value does increase! She recommends that all her clients with equity in their home take out a HELOC, even if it is just for emergencies. 
Another option for remodeling would be using a regular line of credit like a credit card. Perozo says that using a HELOC is definitely better because of it's lower interest rates and the dace that you can pay is down at anytime. Amerant walks through the application process with its clients, asking open ended questions to find out if you are right for a HELOC. The main qualifications for a HELOC include having a property with equity to borrow against as well as being employed/having an income to ensure repayment. At Amerant, you can apply online or in person with an agent. 
When applying for a HELOC, Perozo includes some questions homeowners should make sure to ask. Aside from understanding what a HELOC is, you should ask:
– How much equity do I have in my property?
– How much does that HELOC cost me?
– What are the requirements?
– Down the line, will the HELOC allow me to sell my home? 
Amerant is the 2nd largest community bank in South Florida, according to Perozo. She says "we are dedicated to delivering the most personal and exceptional banking services to help our clients achieve their goals. We specialize in personal banking, business banking, commercial banking, wealth management and trusts. Headquartered in Coral Gables, the bank has nearly $8 billion in assets and 24 banking centers across South Florida and Houston, Texas." 
Their helpful teams are there to help your find out if a HELOC is right for you. Remodeling your home can be daunting, expensive, and a long process. There are so many ways to make it easier, including taking out a HELOC. If you're thinking of starting the process, Amerant has some AMAZING deals on HELOCs right now!
Find them online at https://www.amerantbank.com/  
*Banking products and services are provided by Amerant Bank, N.A. Member FDIC. Equal Housing Lender – NMLS ID #432244.
Information Regarding the Fixed-Rate Choice HELOC (FRC HELOC): Available only to United States citizens or resident aliens with a valid U.S. Taxpayer Identification Number. FRC HELOCs have a draw period of 10 years followed by a repayment period of either 10 or 20 years, during which no advances may be made, resulting in a total loan term of 20 or 30 years. During the draw period, you may convert all or a portion of your outstanding FRC HELOC balance to a Fixed-Rate Loan Option (FRLO) for a term of 1, 3, 5, 7 or 10 years, resulting in fixed monthly payments on such balance at a fixed interest amortized over the selected term; provided, the fixed term does not extend beyond the draw period of the line. The minimum amount for a FRLO is $4,000. No more than 5 FRLOs may be outstanding at one time. Hazard, liability and windstorm insurance are required. Flood insurance may be required. Subject to credit approval and program requirements.1 The Annual Percentage Rate (APR) for a FRC HELOC is variable and is based on the Prime Rate published in the Wall Street Journal (3.25%as of 3/1/2021), plus a margin. This APR is based on an "auto-pay" discount of 0.25% for an Amerant Bank checking account customers. To qualify for the "auto-pay" discount, payments must be made via automatic payment from an Amerant Bank checking account which must be open and funded prior to closing. The discount may be terminated upon closure of the qualifying checking account. Your APR may vary based on credit history, property type, occupancy, lien position, line amount and other factors. At no time will the APR exceed 18%. Rates and programs are subject to change without notice. Contact us for current rates. Interest rate discounts may be available, ask us about Amerant Preferred. All advances will be subject to the variable rate APR according to the terms of the account agreement. Discounts are subject to change at any time and cannot be combined with any other offer or discount. Proceeds from advances made at closing cannot be used to pay off existing Amerant loan balances. The minimum line amount is $25,000. Certain eligibility requirements and restrictions apply for lines greater than $1,000,000.2 Amerant Bank will pay closing costs on lines of credit of up to $250,000. For lines of over $250,000 and up to $2,500,000, closing costs may range from $1,000 to $26,500.For loans originated in Florida: Lines of over $250,000 will receive a $2,500 credit towards closing costs. A $500 early closure fee may apply if the line is closed within 2 years from account opening. A $75 annual fee will be charged to your home equity line beginning on the first anniversary of the date on which you opened your account.For loans originated in Texas: Lines of over $250,000 will receive a $500 credit towards closing costs. Early closure fee does not apply. The minimum advance amount on the line is $4,000. For more information on Home Equity products, refer to "What You Should Know about Home Equity Lines of Credit," a consumer information booklet prepared by the Consumer Financial Protection Bureau. Consult your tax advisor concerning interest deductibility.3 To learn more about Amerant Relationship Rewards please go to https://www.amerantbank.com/rewards/