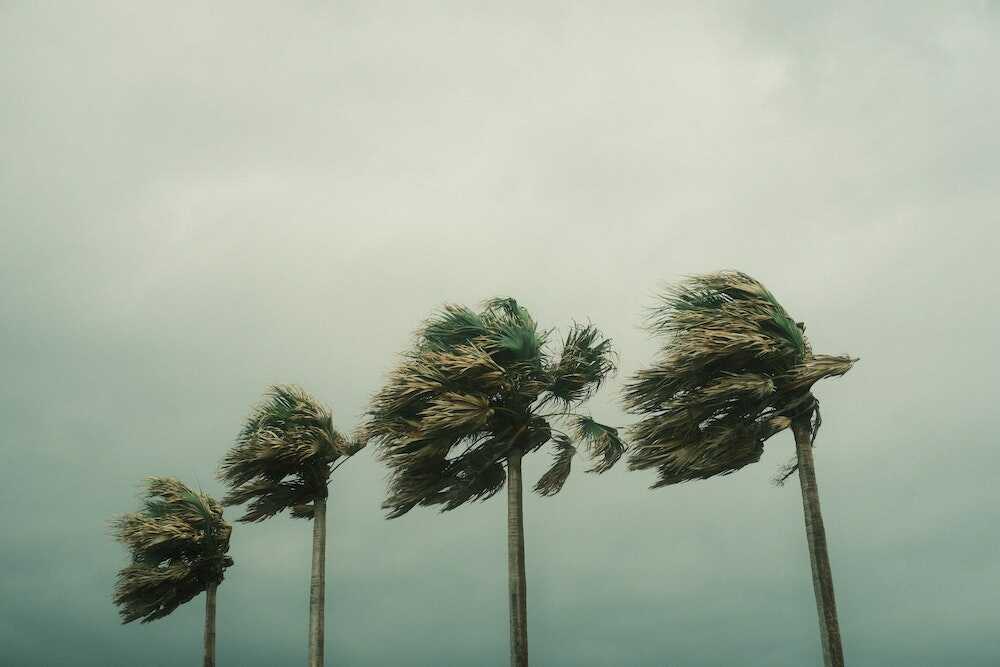 Living in South Florida has many perks: beautiful beaches, year-round sunshine, and vibrant culture. However, with these perks comes the possibility of facing hurricanes during the summer and fall months. Hurricane season, which runs from June to November, can bring strong winds, heavy rain, and flooding that can cause damage to homes and businesses alike. 
While it's impossible to predict the severity of a hurricane, it's essential to be prepared in case one does hit. In this article, we'll provide some basic tips to help you prepare for hurricane season so you can weather the storm with peace of mind.
1. Create a Hurricane Kit
Creating a hurricane kit is one of the most important steps to preparing for hurricane season. This kit should contain essential supplies you and your family will need in an emergency. The kit should have enough supplies to last at least three days, as emergency services may take some time to reach your area in the aftermath of a hurricane.
You should include non-perishable food in your hurricane kit, such as canned goods, energy bars, peanut butter, and plenty of water. You should also pack any necessary medications and a first-aid kit in case of injuries. Other essential items to include in your kit are flashlights, batteries, and a radio, which can be used to stay informed about the latest updates and announcements from local authorities.
Remember to periodically check your hurricane kit to ensure it is fully stocked and up-to-date. Additionally, it's a good idea to store your kit in an easily accessible location that all family members can access in case of an emergency. 
2. Secure Your Home
One of the most important steps to protect your home during a hurricane is to ensure it is adequately secured. High winds and flying debris can cause significant damage to your property, so taking preventative measures can help minimize the risk of damage.
Installing hurricane shutters is an effective way to protect your windows and doors from wind and debris. If you don't have shutters, boarding up your windows and doors with plywood can also provide protection. Cover all windows, doors, and other openings, such as vents, skylights, and pet doors.
In addition to securing your windows and doors, trimming trees and shrubs around your property is also a good idea. Strong winds can pick up branches and debris and become dangerous projectiles that can damage your home or injure people. By trimming trees and shrubs, you can reduce the amount of debris around your property and minimize the risk of damage.
Remember to prepare your home for a hurricane well before the storm arrives. You don't want to be scrambling to board up your windows at the last minute when a hurricane is approaching. 
3. Have a Plan for Your Pets
When preparing for hurricane season, it's important to remember your furry friends. Pets can be particularly vulnerable during natural disasters, so it's essential to have a plan in place to ensure their safety and well-being. Often, pets are forgotten where it is too late to find the proper supplies for them.
Ensure your pets have enough food, water, and any necessary medications for at least three days. Additionally, you should pack a bag for each of your pets that includes their food, medications, vaccination records, and any other necessary supplies.
If you need to evacuate, having a plan in place for your pets is important. Not all evacuation centers or hotels accept pets, so research pet-friendly options in advance and make arrangements as necessary. It's also a good idea to identify a friend or family member who can care for your pets if you cannot.
Finally, ensure your pets wear identification tags with your current contact information. If your pet becomes separated from you during the chaos of a hurricane, having identification can help ensure they are reunited with you as quickly as possible.
4. Plan Your Evacuation Routes
If you live in a coastal area or evacuation zone, it's important to know your evacuation route before a hurricane. When a hurricane approaches, local authorities may issue evacuation orders to protect residents from the storm's impact.
To prepare for an evacuation, research the evacuation routes in your area and have a plan in place for where you will go and how you will get there. Make sure to consider the needs of all family members, including any pets or elderly relatives who may require special accommodations.
If you don't have a personal vehicle, arrange transportation in advance. Contact your local emergency management office or public transportation system to learn about options for evacuation transportation.
Remember to follow any evacuation orders issued by local authorities. It's important to evacuate as soon as possible to avoid being caught in the storm and to allow emergency personnel to respond to any necessary rescues or assistance.
5. Get Your Home Ready For Hurricane Season
In addition to creating a hurricane kit and securing your home, there are additional steps you can take to prepare your home for hurricane season. Here are some services and products to consider:
Generators: A generator is the best option for backup power during a hurricane. A generator can power your essential appliances and electronics, keeping you and your family comfortable during a power outage. When choosing a generator, make sure to choose the right size for your home and power needs. Consider contacting a professional generator company in South Florida for advice on choosing and installing a generator. It is important to make sure that you test your generator yearly to make sure that it works properly during the time of need. Also, if your generator uses propane, then make sure that you plan in advance to make sure that your propane tank has been filled properly and in advance.
Impact Windows: Impact windows can help protect your home during a hurricane by providing a strong barrier against high winds and flying debris. They are designed to withstand harsh weather conditions and can help prevent damage to your home's structure. In addition to protecting your home, impact windows will also help improve the energy efficiency and overall value of your home. If you're interested in installing impact windows, consider contacting a professional window installation company in South Florida for assistance with the installation process.
It's important to note that these products can be costly, so weighing the cost and benefits before purchasing is important. If you're unsure about what products or services you need, consider consulting with a professional who can provide guidance on the best options for your home and budget.
Tap Into Available Resources
Preparing for hurricane season can be daunting, but several resources are available to help you get ready. Here are some additional services that can assist you in your preparation:
The National Hurricane Center: The National Hurricane Center provides the latest information on hurricane activity, including forecasts, tracking maps, and tips on preparing for a storm. You can also get alerts and notifications to stay informed about the latest developments.
Local Government Websites: Many local government websites offer valuable information on hurricane preparedness, including evacuation routes, shelter locations, and emergency contacts. Check your local government's website for important updates and announcements.
American Red Cross: The American Red Cross assists during disasters, including hurricanes. They offer shelter, supplies, and support to those affected by the storm. You can also find information on preparing for a hurricane and what to do during and after the storm.
Florida Division of Emergency Management: The Florida Division of Emergency Management offers information on hurricane preparedness and response and updates on the storm's status. They also provide resources on evacuation routes, shelter locations, and emergency contacts.
Utilizing these resources lets you stay informed and prepared for hurricane season in South Florida. Remember, planning and taking action before the storm hits is the key to staying safe during a hurricane.
To meet some of the top brands offering hurricane-preparedness products and solutions thousands of homeowners attend Florida's largest home expos in Miami, Fort Lauderdale, and Palm Beach. Don't miss the next South Florida Home Show.